In Japan, there is a system called condominiums with cats. Volunteer groups that have protected stray cats, etc. are asking tenants living in rental housing to raise cats. This culture is still unique to Japan, but the number of rental housing that has introduced such a system is increasing. There is a possibility that you can experience life with a cat.
What is an apartment with a cat?
An apartment with a cat is a new rental housing project that appeared in Japan in the 2010s. This apartment with a cat was started by an NPO corporation, and the residents living in the property will raise cats that are protected by public health centers and welfare centers and are in danger of being killed. Residents can adopt a cat and experience living and raising it. You can even become a foster parent if you like. In recent years, there have been an increasing number of owners of properties that allow pets in Japan, and although the number of properties is not that large, it is gradually expanding.
Benefits for residents
As a benefit for tenants, you can unconditionally experience life with cats. Residents can decide whether or not to live with a cat. Residents will be able to raise cats by exchanging a living body loan contract with the owner. Residents can live with rescued cats in the form of rentals. But I also have to take care of my cat. Residents will also be able to adopt cats if they like them. If it is difficult, it will be returned to the shelter because it is a rental.
Number and demand for condominiums with cats
Mansions with cats were introduced in the 2010s, so the reality is that there aren't that many. It may be difficult to find a property on your own, so it is recommended that you ask a real estate agent to help you find it. The number of properties is still very small. If you are new to having a cat, or if you are often transferred, or if you are worried about being an elderly person, you can rent an apartment with a cat, so you can easily live with it. It has the advantage of being livable. There are many inquiries about apartments with cats, and the demand is high.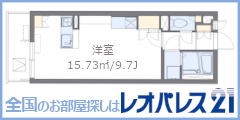 What is a rescue cat
A rescued cat refers to a cat whose life has become difficult due to the death of the owner or abandonment of breeding. In most cases, volunteer groups take in rescued cats and take care of them. And most cats are looking for new owners. I am always looking for someone to take over. If you don't have a pick up, in the worst case, you will also be killed.
moving
We want to make the move as cheap as possible. So ask multiple contractors for quotes. It is often cheaper to get as many quotes as possible and compare them. The budget for moving expenses for a single person varies depending on the distance and the amount of luggage, but as a guideline, if it is less than 15 km, it will cost 30,000 to 40,000 yen, and if it is less than 200 km, it will cost 50,000 to 60,000 yen. If it is 500km or more, it may cost 100,000 or more.